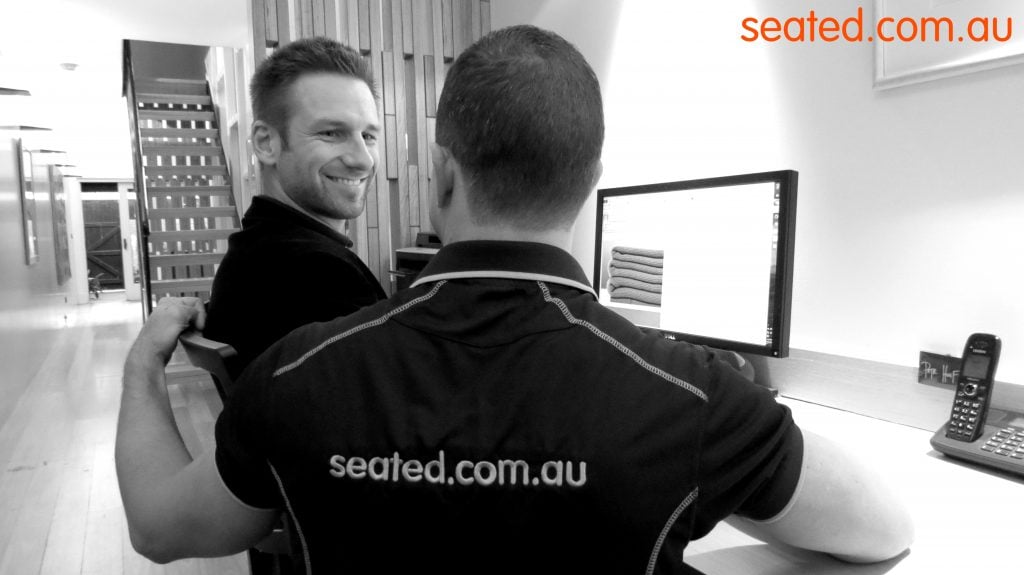 Seated Physiotherapist
Seated products are selected for their ergonomic properties by resident Physiotherapist Marcus Aurednik.
Marcus has specialised in the seating and Ergonomic Industry in Australia for the past 15 years since studying Physiotherapy in New Zealand.
Marcus and Seated believe in the products selling themselves via their ergonomic benefits and properties. Every Body is different, with individual needs and requirements, in the same way that each company or corporate environment can differ. Thats why we believe the trialling process is so important for individuals and companies to find the product that best suits their respective needs.
We carefully manufacture and create our ranges based on design, style and ergonomics and distribute throughout Australia. We also offer a variety of internationally renowned brands and our own physiotherapist designed ranges.
Seated Trials
We pride ourselves on friendly, personal customer service, try trialling our products today!
Please be Seated with our free, no obligation trials delivered to your office, by our Physiotherapist trained Seated Specialists.
Ergonomic advice and supplies for an individual or a whole team. Including desk height and monitor height solutions.
Specialist WorkStanding advice and fitting for "Sit to Stand" Workstations.