Project: Boardroom Chairs
A comfortable, refined premium Leather Boardroom chair, designed for extended hours of seating was the highest priority. The team spends many long hours in the boardroom. Seated provided various chair models for the staff to trial onsite.
Comfort, function and fine form were also a factor, and the Boss Mid Back Executive Chair was selected after a rigorous trialing process. The active back allows for movement while the user is seated without too much excess swing motion that could be a distraction during deliberations.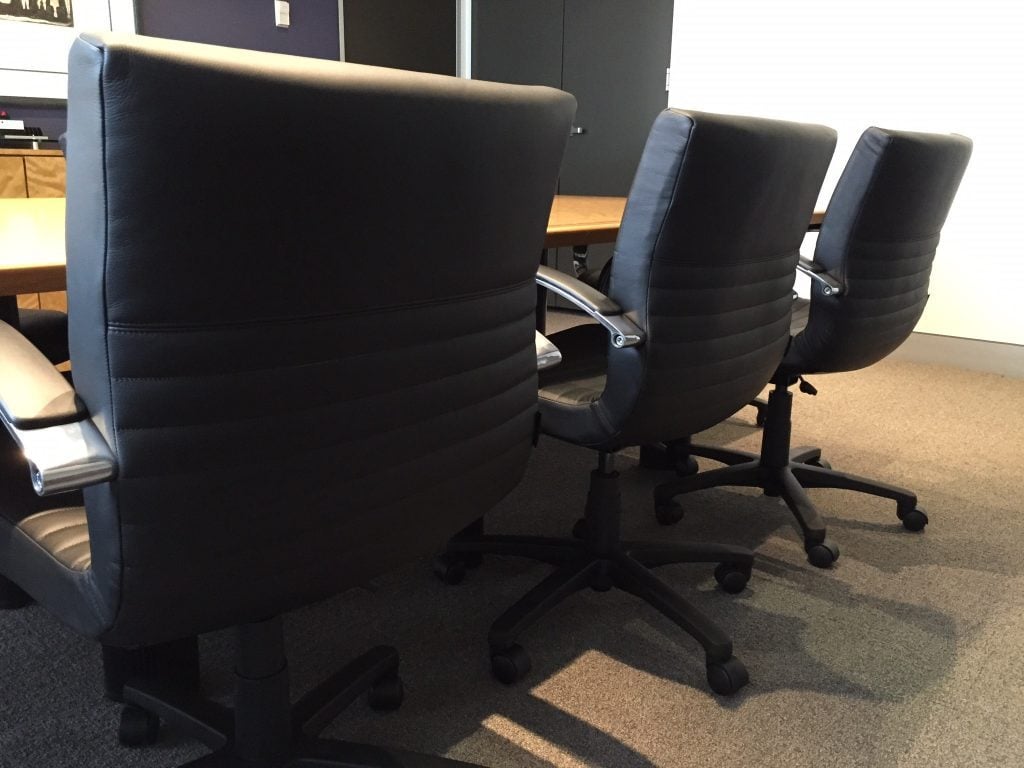 The Luxurious Leather Australian Made chair was built with full pivot tilts with individual controls and set at a fixed height appropriate for the Boardroom Table. This helps keep the Boardroom neat and tidy with the chair backs always remaining at the same height!